We're thrilled to welcome Tatem Anderson to our team here at Hometown Dental, where he's been making beautiful smiles since December of 2020. Tatem is our specialist in dentures, providing everything you need related to dentures.
Originally from Lethbridge, Alberta, Tatem has been a long-time dental professional. He first entered the dental field when a family friend, who was a denturist, asked him to work as a lab technician. The rest is history! He fell in love with the profession and then applied to the NAIT Denturist Technology Program. After three years of hard work, he graduated with honours and began working as a denturist. Overall, he has ten years of experience in the dental field.
Wondering what Tatem does on the day-to-day? Read on to find out!
WHAT ARE SOME COMMON DENTURE PROCEDURES?
Tatem works with dentures day in and day out. Some of the most common procedures he performs include:
Taking impressions or moulds. In this job, Tatem gets a mould of your jawline and other teeth so that he can make a partial denture that fits in perfectly with your other teeth. Or, he gets impressions of your mouth for full dentures.
Making relines or rebases. This is a procedure that helps improve the fit of your dentures by replacing the base that comes in contact with your gums.
Setting teeth for a wax try-in. Essentially, Tatem makes wax teeth! These are basically a trial run so that you can preview your smile before finalizing your dentures.
As you can see, Tatem keeps busy! Whether he's seeing patients or working on dentures in the lab, he strives to make your smile PERFECT!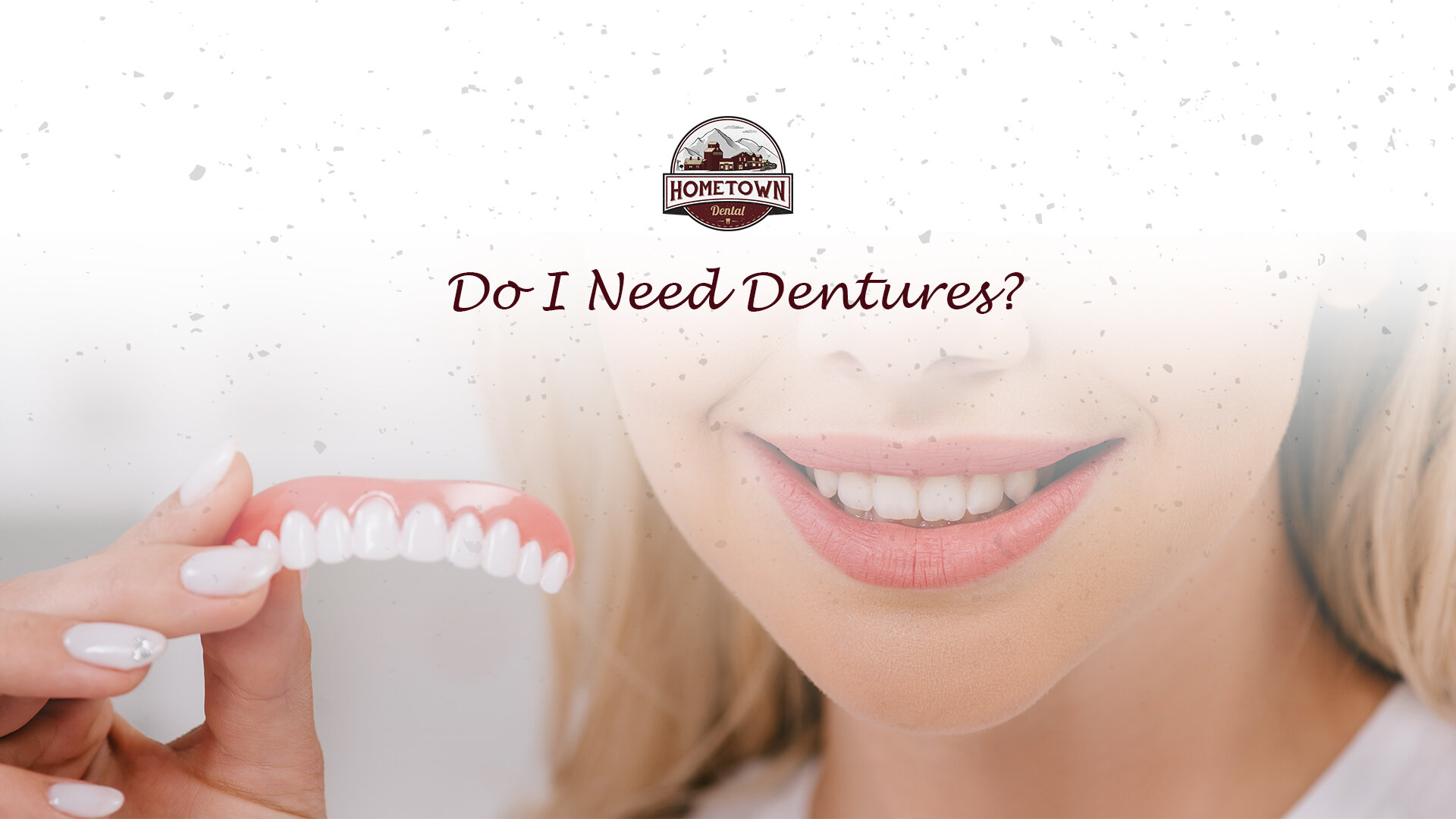 DO I NEED DENTURES?
Dentures are great for anyone who's missing a tooth or has teeth that need to be extracted. From the time that you know a tooth needs to be extracted, we can start working on a replacement tooth or full dentures so that you don't have to live without a complete smile.
WHAT KINDS OF DENTURES ARE THERE?
Dentures are available as partial dentures or full dentures. Partial dentures are just for one or a few teeth. They typically connect to your other teeth using a retainer-like structure. Full dentures are ideal for those who require a full replacement of their teeth.
HOW OFTEN SHOULD I REPLACE MY DENTURES?
Both full and partial dentures should be replaced every five to seven years. Some signs your dentures may need to be replaced include:
A bad fit
Stained or dirty dentures
Broken teeth or a broken base
In some cases, we can simply adjust the fit of your dentures or repair part of your dentures without replacing them completely. However, it's important to get your dentures checked regularly to make sure they fit well and no cracks or fissures are forming that may harbour bacteria. If you have questions about your dentures, let us know! We are happy to help.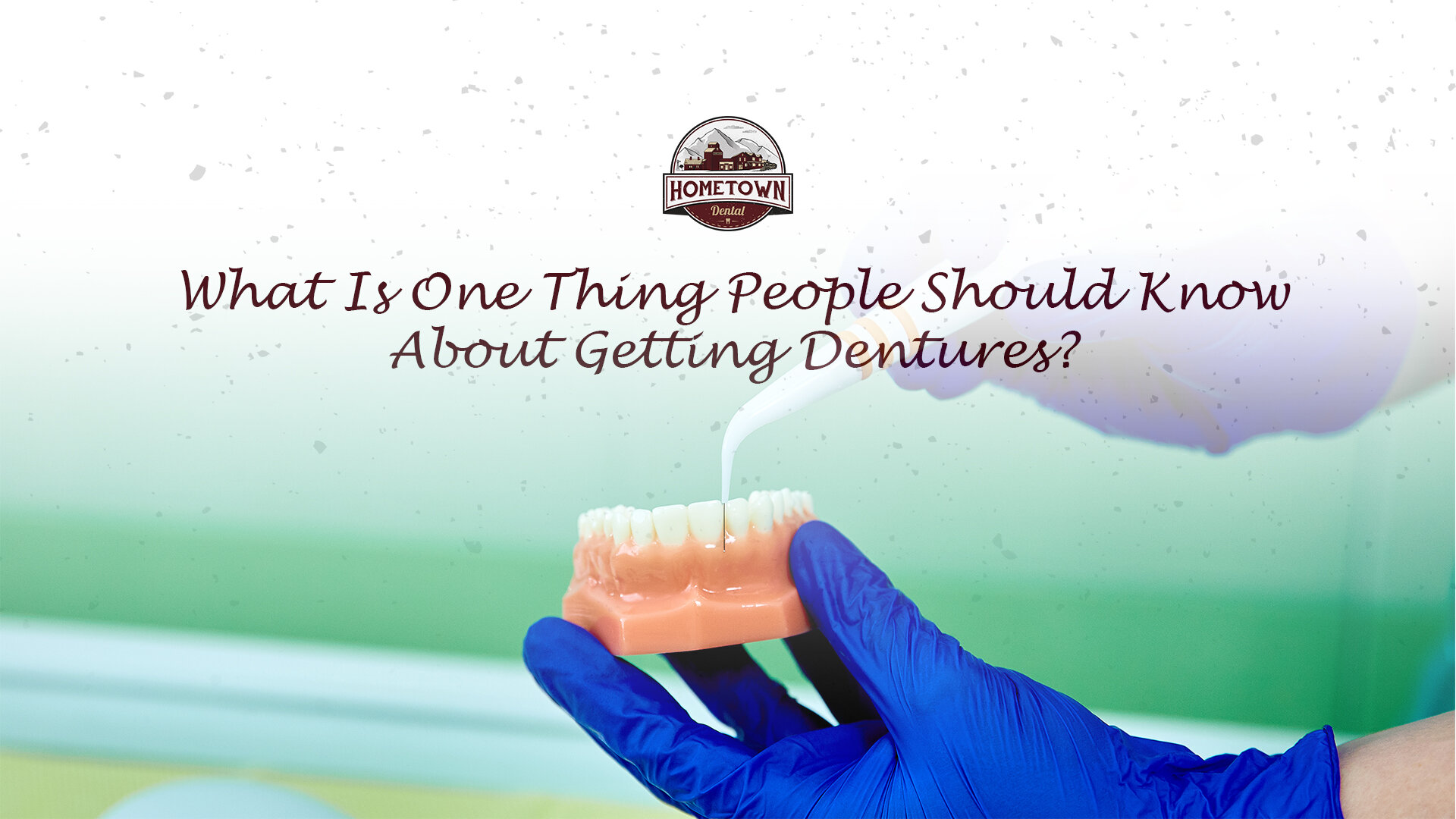 WHAT IS ONE THING PEOPLE SHOULD KNOW ABOUT GETTING DENTURES?
Tatem says that patients should keep in mind that everyone is different. "What works for one patient may not work for others. It takes two, we are here for you, and we hope you will participate and communicate actively so that we can achieve successful treatment," he says.
In other words, speak up! Only you know how your dentures feel, how you feel about your new smile, and whether everything is working well for you. We want you to LOVE your dentures, so let us know how we can assist you.
Are you ready to get your dentures? Make your appointment with Tatem today! We can't wait to help you get the smile of your dreams.